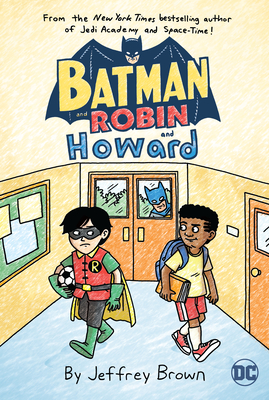 Batman and Robin and Howard by Jeffrey Brown
Sidelined by a crime-fighting field trip gone wrong, Damian Wayne must refocus his attention on his life as an average student and learning how to be a team player–especially when he meets his match in his new rival, Howard.
To Damian Wayne, there is nothing more important than protecting the streets of Gotham City as Robin. But when he makes a critical mistake while out on patrol, Damian finds himself benched. And what's more, Damian's dad, Bruce Wayne–a.k.a. Batman–decides that starting over in a new school will be just the distraction Damian needs from his superhero routine.
Certain that Gotham Metro Academy has nothing to teach him, Damian is completely unprepared for the challenge he finds in Howard–the smartest and most athletic kid in school. The boys' rivalry is instantaneous and fierce…and both are sure only one of them can be the best in their class.
What follows is a funny story of rivalry, friendship, and mystery from bestselling author and illustrator Jeffrey Brown.
(In partnership with DC Comics.)
This was really cute.
Damian is Bruce Wayne's son and is going to a new school. Howard is a sweet kid that's super popular. The boys are very similar and tend to clash. Both like having attention. Howard is used to being the smartest kid in class, but Damian is a bit of a genius. And then there is soccer. Damian is good and Howard thinks he needs to be the star and a ball hog. When the boys get into a fight, they are forced to spend time together. During this time, Batman is looking into soccer sabotage at schools and gets locked in. While he's missing the boys bond.
This was just cute and I hope younger children will pick it up.
I gave this book 4 stars. Thank you to the publisher for my earc to review.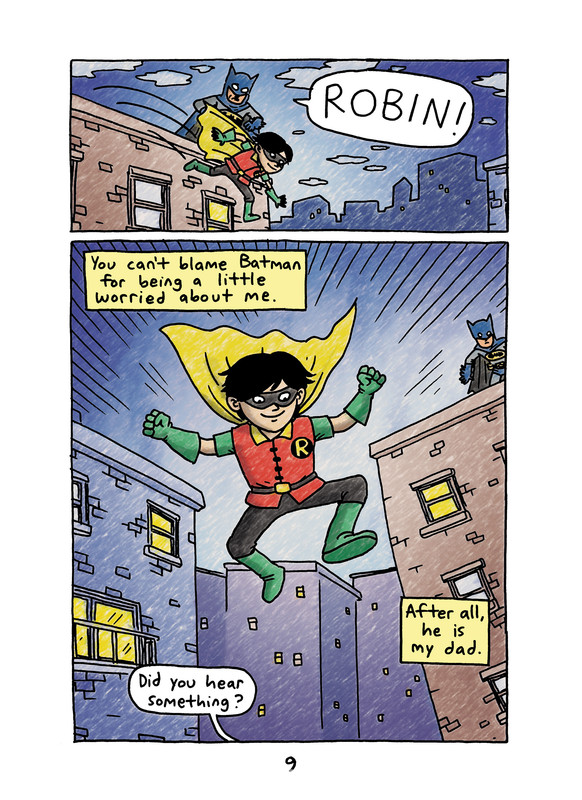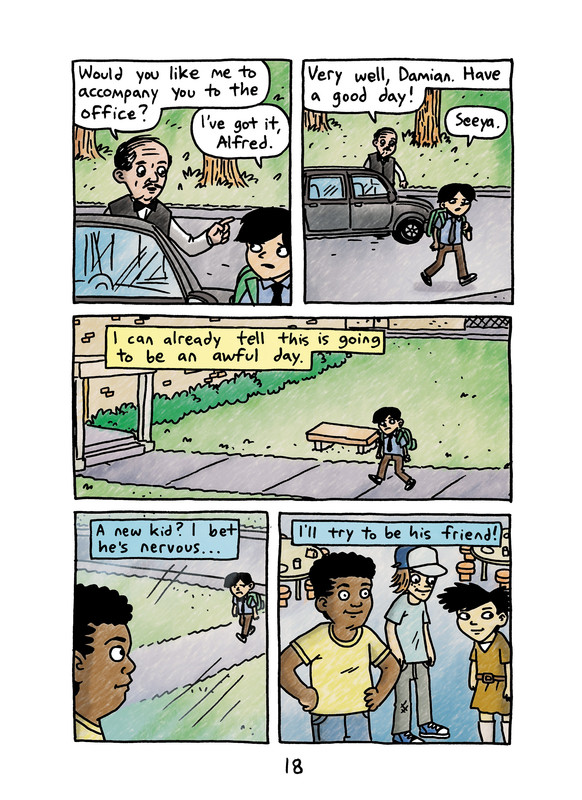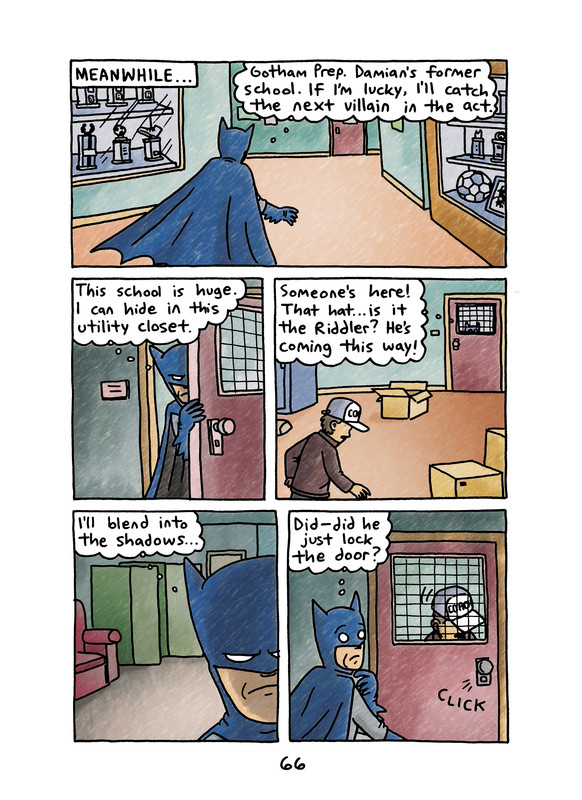 Is this on your TBR?