Welcome to my stop on the blog tour for Skin of the Sea by Natasha Bowen.  This tour is being hosted by TBR and Beyond Tours.
Skin of the Sea by Natasha Bowen
Genre: Young Adult Fantasy
Publishing Date: November 2, 2021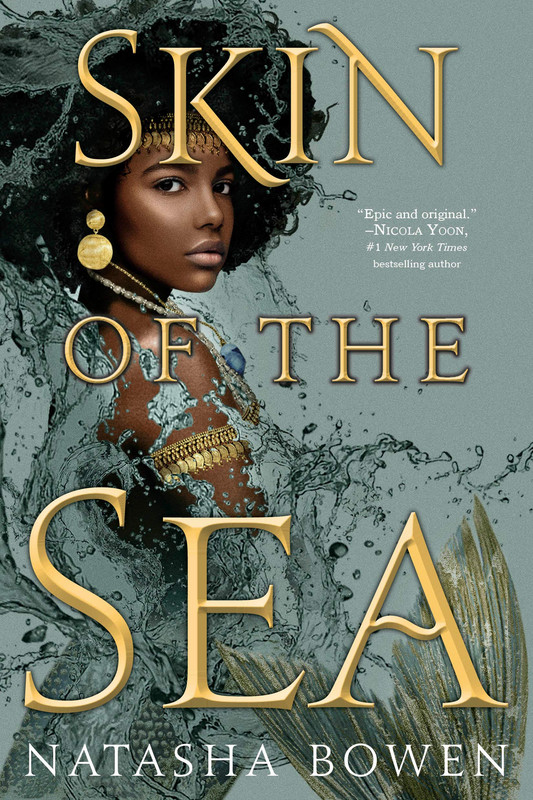 Synopsis:
An unforgettable fantasy debut inspired by West African mythology, this is Children of Blood and Bone meets The Little Mermaid, in which a mermaid takes on the gods themselves.
A way to survive.
A way to serve.
A way to save.
Simi prayed to the gods, once. Now she serves them as Mami Wata–a mermaid–collecting the souls of those who die at sea and blessing their journeys back home.
But when a living boy is thrown overboard, Simi does the unthinkable–she saves his life, going against an ancient decree. And punishment awaits those who dare to defy it.
To protect the other Mami Wata, Simi must journey to the Supreme Creator to make amends. But all is not as it seems. There's the boy she rescued, who knows more than he should. And something is shadowing Simi, something that would rather see her fail. . . .
Danger lurks at every turn, and as Simi draws closer, she must brave vengeful gods, treacherous lands, and legendary creatures. Because if she doesn't, then she risks not only the fate of all Mami Wata, but also the world as she knows it.
Book Links:
Goodreads: https://www.goodreads.com/book/show/56621869-skin-of-the-sea 
Amazon: https://www.amazon.com/gp/product/0593120949/ref=x_gr_bb_amazon?ie=UTF8&tag=x_gr_bb_amazon_ca-20&linkCode=as2&camp=15121&creative=330641 
Barnes and Noble: https://www.barnesandnoble.com/w/skin-of-the-sea-natasha-bowen/1138802879?ean=9780593565056 
Book Depository: https://www.bookdepository.com/Skin-Sea-Natasha-Bowen/9780593120941?ref=grid-view&qid=1633522735461&sr=1-2 
Indigo: https
://www.chapters.indigo.ca/en-ca/books/skin-of-the-sea/9780593120941-item.html?ref=isbn-search 
IndieBound: https://www.indiebound.org/book/9780593120941
Skin of the Sea was one of my highly anticipated books for the year and it didn't disappoint.
This is a hard book to read at times. Please make sure you read the author's note at the beginning.
Simi was brought back to life by Yemoja. She was made into Mami Wata. She's a mermaid that gathers souls of those that pass in the sea. There are a lot of slave boats and when a boy goes over, Simi is there to retrieve his soul. But this boy is still alive. She knows she can't just let him die, so Simi saves him. When Simi calls the orisa, she is told that what she did will mean their deaths. She's sent on a mission to find rings that can summon Olodumare to ask for forgiveness. But there is someone else that wants those rings. Simi starts to enjoy her time with Kola, the boy she saved. But she knows that it would be forbidden to have a relationship with him.
Simi doesn't remember much from her past. It's basically erased when she's not in human form. But throughout the book, she has memories or her time with her family. There is a lot of fast paced action throughout and I really loved reading about the orisas and the different creatures.
I gave this book 4 1/2 stars rounded up to 5 on Goodreads.
Thank you to the publisher and Netgalley for my earc.
Quotes:
Let the sea swallow your memories and embrace what you are now.
The sea takes me and I let it, but this time I don't allow it to have everything.
There is courage, I think, in standing in the water summoning a goddess  of the sea.
Humans can often be cruel in their curiosity about the unknown.  Do not trust them.
Come, says the sea, white-tipped water from afar catching my eye.  Return home, where you belong.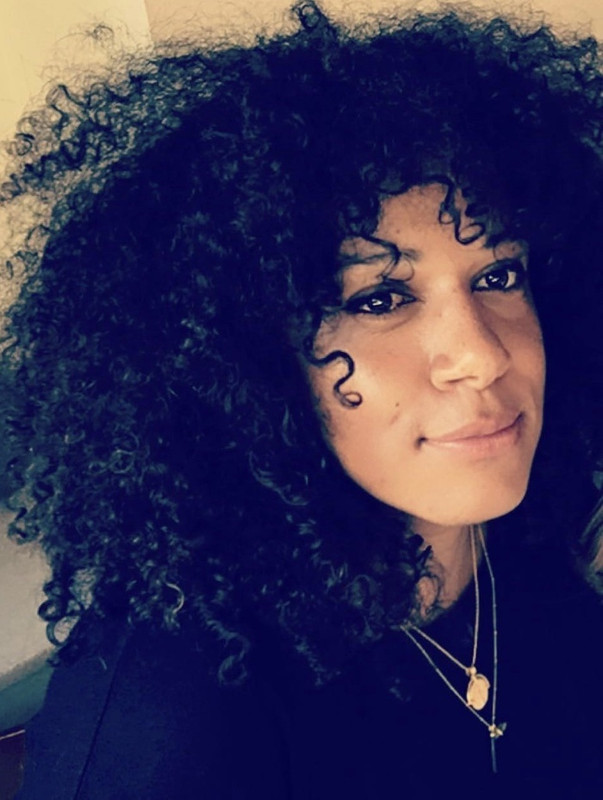 Natasha Bowen is a writer, a teacher, and a mother of three children. She is of Nigerian and Welsh descent and lives in Cambridge, England, where she grew up. Natasha studied English and creative writing at Bath Spa University before moving to East London, where she taught for nearly ten years. Her debut book Skin of the Sea was inspired by her passion for mermaids and African history. She is obsessed with Japanese and German stationery and spends stupid amounts on notebooks, which she then features on her secret Instagram. When she's not writing, she's reading, watched over carefully by Milk and Honey, her cat and dog.
Author Links:
Website: https://natashabowen.com/ 
Twitter: https://twitter.com/skinofthesea 
Instagram: https://www.instagram.com/natasha_bowen_/ 
Goodreads: https://www.goodreads.com/author/show/19709936.Natasha_Bowen 
Follow The Tour:
November 1st
The Bookish Coven – Interview
Books-N-Bullsh!t – Top 5 Reasons to Read Skin of the Sea, Playlist & Mood Board
The Litt Librarian – Review
One More Chapter – Review
Blonde and Bookish – Review & Tik Tok
November 2nd
Talk of Tales – Interview
Mocha Girls Read – Promotional Post
Kait Plus Books – Journal Spread & Promotional Post
Jenerally Reading – Review, Playlist & Favorite Quotes
Betwixt The Sheets – Review
November 3d
Stuck in Fiction – Promotional Post
The Fictional Journal – Review & Journal Spread
PopTheButterfly Reads – Review
Read With Serena – Review
November 4th
Sometimes Leelynn Reads – Book Tag
Bri's Book Nook – Review
And On She Reads – Review
Kerri McBookNerd – Review & Favorite Quotes
November 5th
Brinns Books – Review & Favorite Quotes
Confessions of a YA Reader – Review & Favorite Quotes
Stuck in the Stacks – Review
The Book Dutchesses – Promotional Post
November 6th
Love, Paola – Favorite Quotes & Mood Board
dinipandareads – Review & Journal Spread
Cocoa With Books – Review & Favorite Quotes
Gwendalyn's Books – Review
November 7th
Reading Stewardess – Review
Heylittlesiren – Review
Book Lover's Book Reviews – Review
Nine Bookish Lives – Promotional Post
Instagram:
November 1st
reading_with_chloe – Review
thelittlibrarian – Blogger's Choice
_leahreads – Blogger's Choice
blondeandbookish – Blogger's Choice
November 2nd
pcreads – Top 5 Reasons to Read Skin of the Sea & Favorite Quotes
jenerallyreading – Blogger's Choice
theink.slinger – Blogger's Choice
November 3d
tbrandbeyond – Promotional Post
feliciareads11 – Blogger's Choice
popthebutterfly – Blogger's Choice
sanvi.bhaisare – Blogger's Choice
November 4th
dhirviepages – Review & Favorite Quotes
whisperingprose – Review
the_bookish_coven – Blogger's Choice
kerri_mcbooknerd – Blogger's Choice
November 5th
thisreadergirl – Review
brinnsbooks – Blogger's Choice
stuck.in.the.stacks – Blogger's Choice
thebookdutchesses – Blogger's Choice
November 6th
808bookdr – Top 5 Reasons to Read Skin of the Sea & Favorite Quotes
cocoawithbooks – Blogger's Choice
gwendalyn_books_ – Blogger's Choice
November 7th
timeswithbooks – Top 5 Reasons to Read Skin of the Sea
heylittlesiren – Blogger's Choice
bookloversbookreviews – Blogger's Choice
ninebookishlives – Blogger's Choice