I thought I would share the food we got on our last vacation.  Our condo had a kitchen, so we were able to eat a lot of take out that way, but did eat at some restaurants, too.
Our tradition for our first day there is to always get pizza at Luigi's at the Beach.    We went there for lunch.  I got a half slice, but my husband's full slice is pictured below.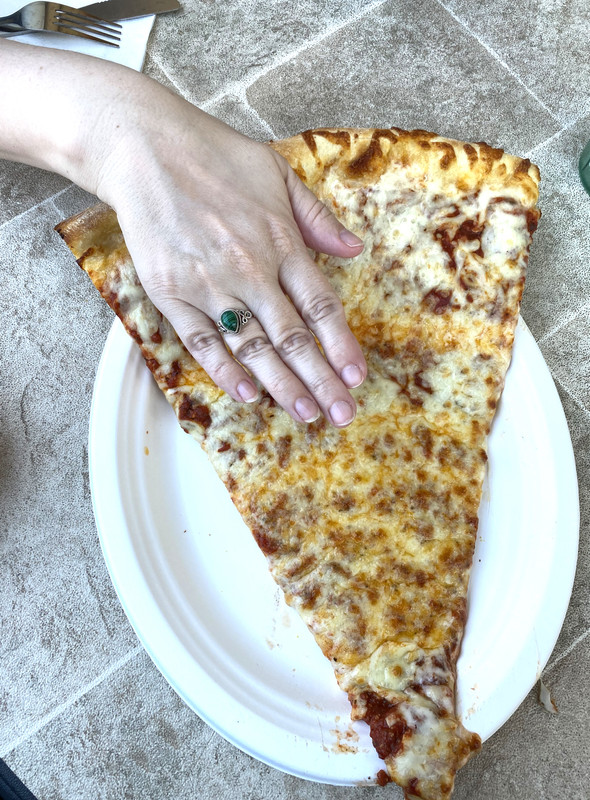 We got nachos at Petco Park (twice).  These are Cardiff Tri Tip Nachos and one of my favorites.  I also got a Pina Colada that was really good.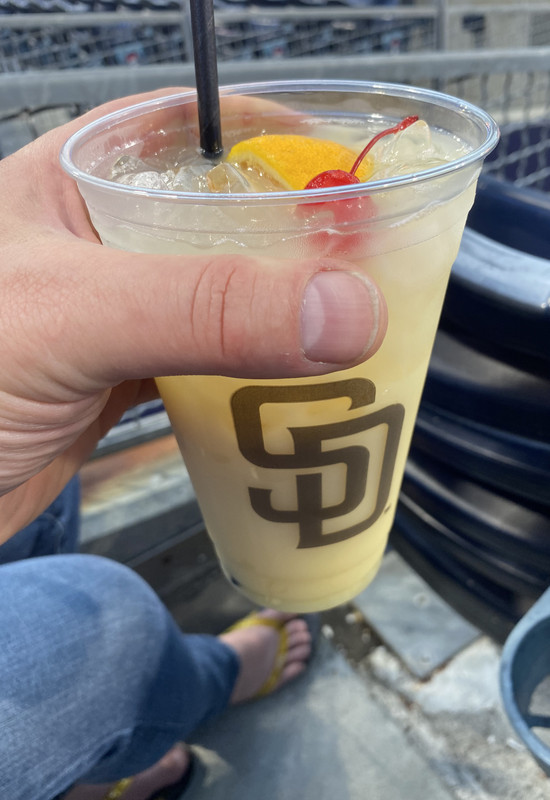 After seeing a video on burgers in San Diego, I decided I wanted to try Swagyu Chop Shop.  Luckily we were staying in Pacific Beach this time, so it was perfect.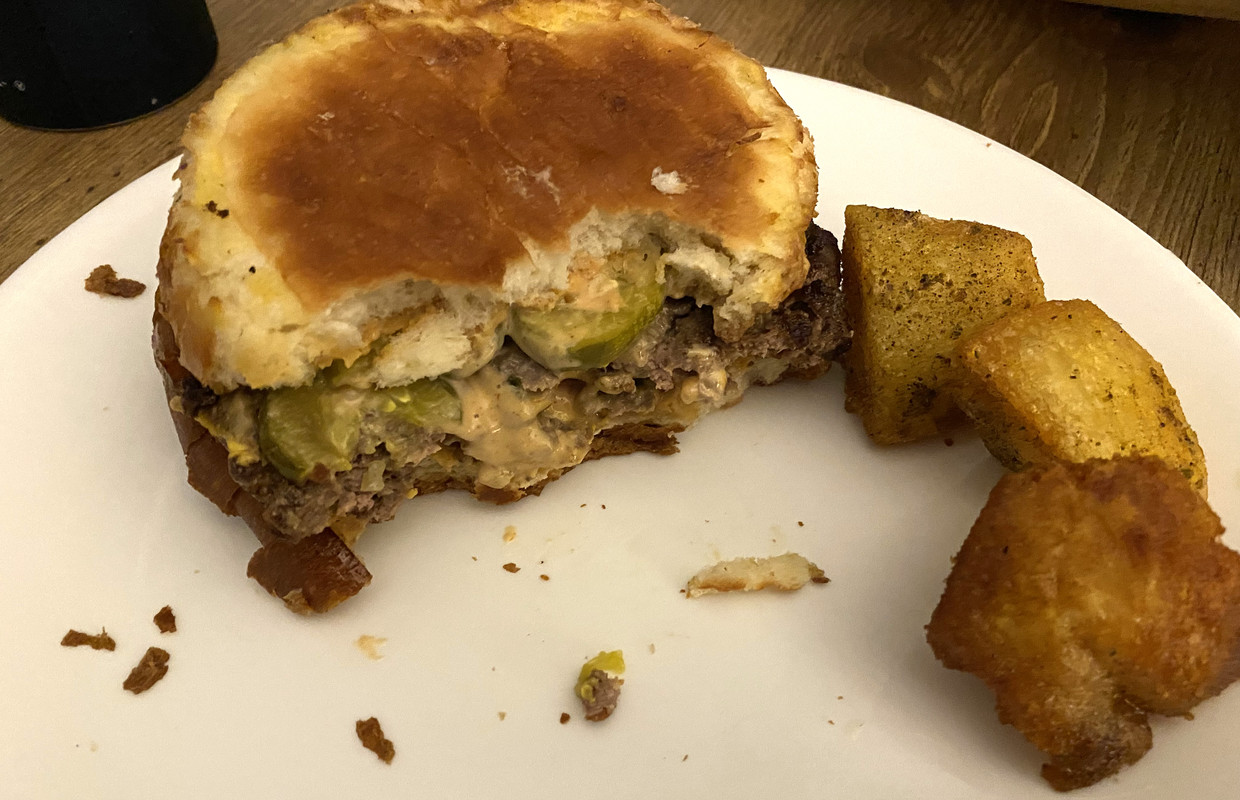 I got to eat (share) my favorite breakfast burrito from Woody's in Pacific Beach.  I'm not a fan of egg, but this burrito is something I will get every chance I get.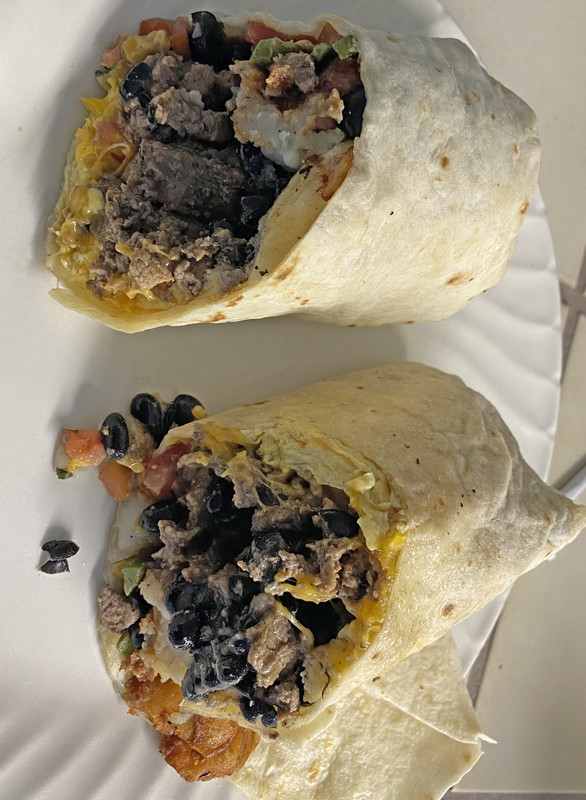 We ended up getting a lot of food the night of my birthday.  I had planned on eating at the restaurant, but I was pretty exhausted by the time we got back from Oceanside.  I picked Pueblo since it was close to the condo and we brought all this back.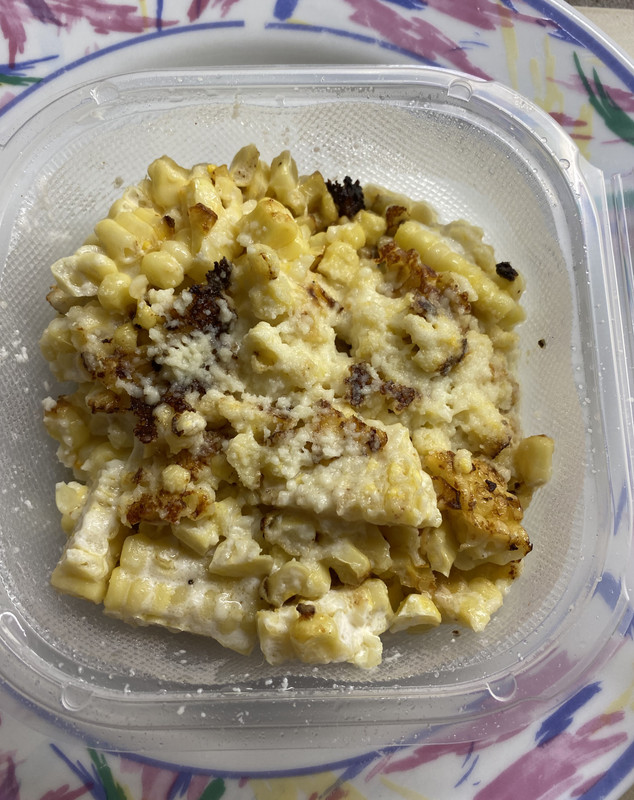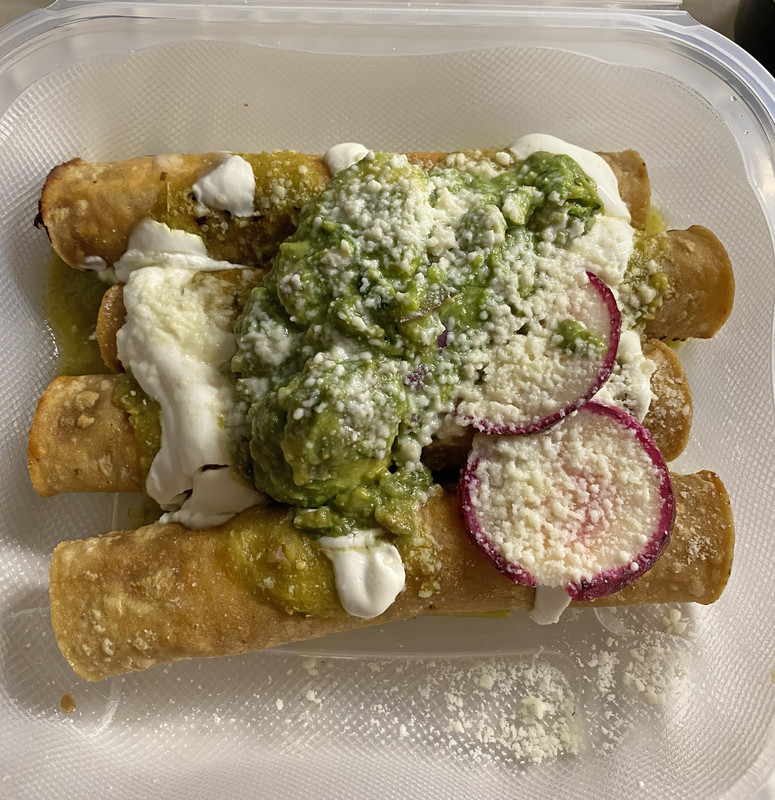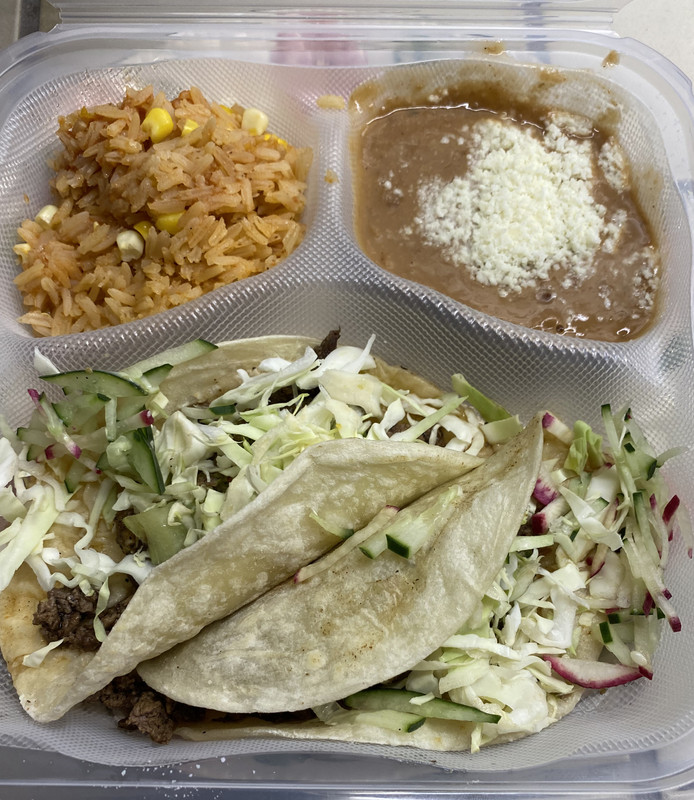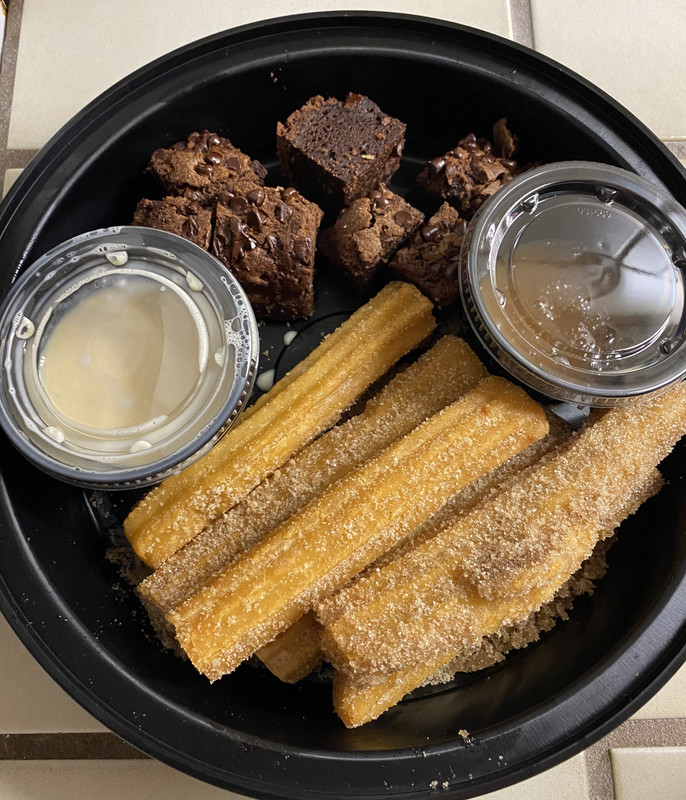 I wasn't a big fan of this breakfast burrito from Java Earth Coffee.  There was just too much egg, but my husband liked it.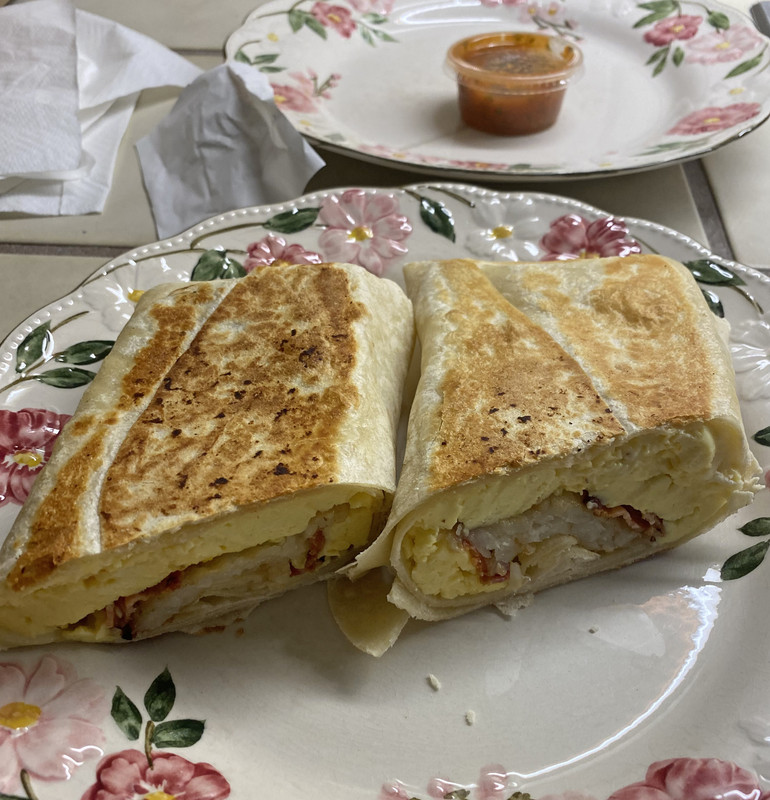 We rarely eat lunch while out, but it was going to be a busy day of hiking.  We ran into the mall for drinks and found this place to try.  Zzang Rice Corndogs.  I'm not a big hot dog eater, but these were so good and pretty cheap.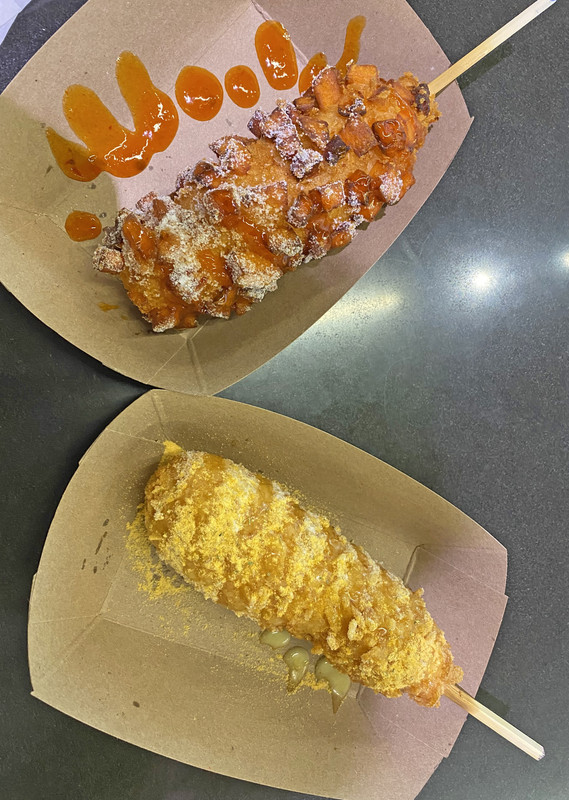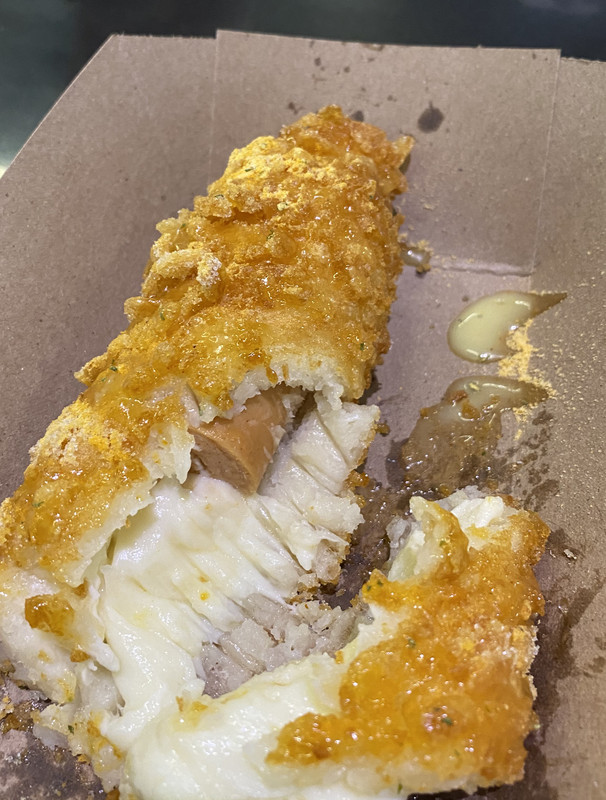 We found a place to try in Escondido on our last night called Chicken Lisa's and Your Mexican Favorites.  It had good ratings, so we gave it a try and really liked it a lot.  They also had a salsa bar for the chips which I loved.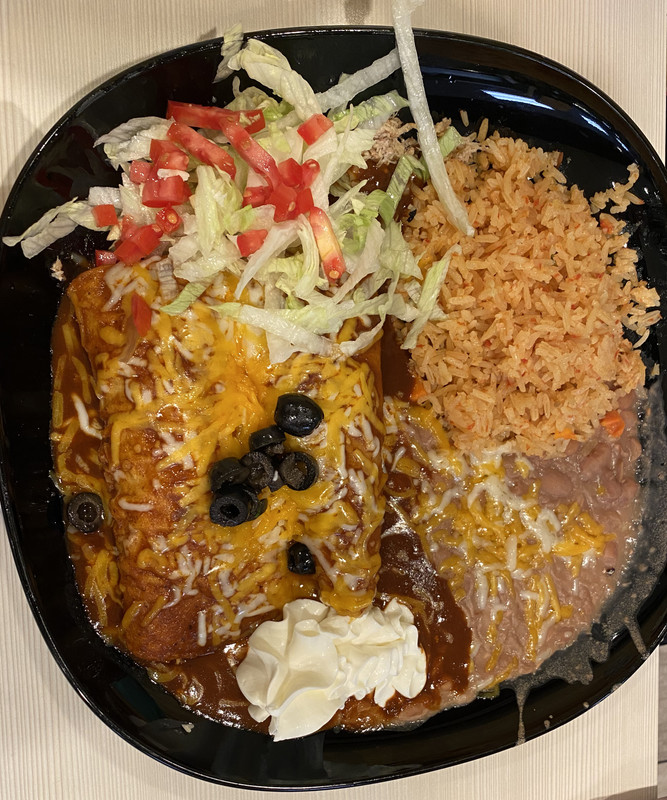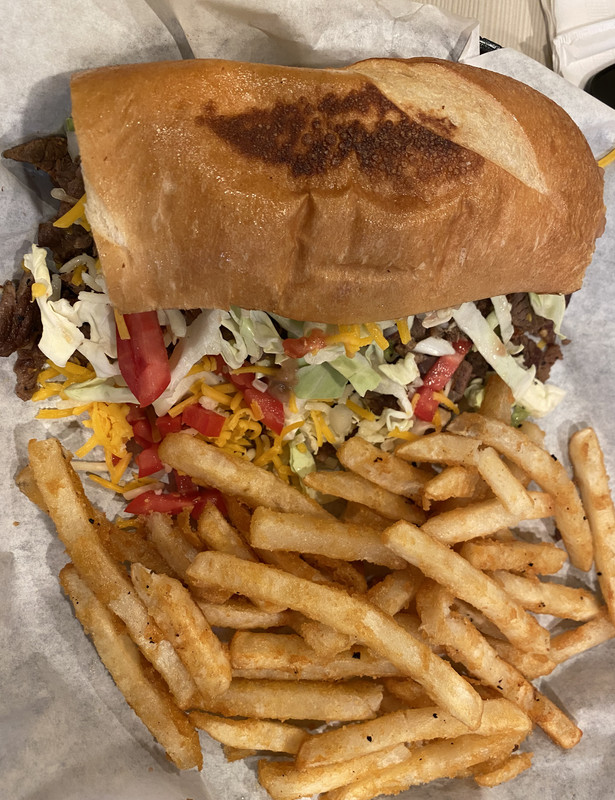 As usual, everything we ate was so good.  One of the many things I love about San Diego is that there is always excellent food to try.  We try different places as often as we can and I'm pretty much never disappointed.  
Does any of this look good to you?  Have you been to San Diego?  If so, what are some of your favorite restaurants?  I'm always looking for new suggestions.