I'm a little late getting this up, but wanted to share what I predict to be 5 stars for October, November, and December.  I wrote out my list awhile ago and had to change two since I already read them.  Neither were 5 stars, but very close.  Hopefully I can get to all of these.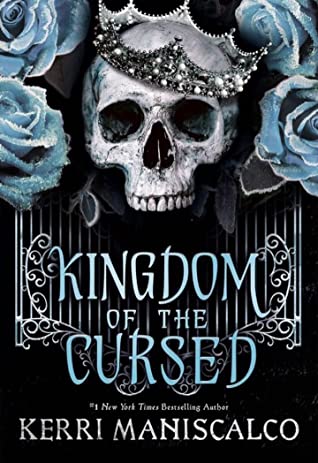 Kingdom of the Cursed by Kerri Maniscalco
After selling her soul to become Queen of the Wicked, Emilia travels to the Seven Circles with the enigmatic Prince of Wrath, where she's introduced to a seductive world of vice.
She vows to do whatever it takes to avenge her beloved sister, Vittoria… even if that means accepting the hand of the Prince of Pride, the king of demons.
The first rule in the court of the Wicked? Trust no one. With back-stabbing princes, luxurious palaces, mysterious party invitations, and conflicting clues about who really killed her twin, Emilia finds herself more alone than ever before. Can she even trust Wrath, her one-time ally in the mortal world… or is he keeping dangerous secrets about his true nature?
Emilia will be tested in every way as she seeks a series of magical objects that will unlock the clues of her past and the answers she craves…
One sister.
Two sinful princes.
Infinite deception with a side of revenge… Welcome to Hell.
From #1 New York Times bestselling author of Stalking Jack the Ripper Kerri Maniscalco comes the sizzling, sweepingly romantic sequel to Kingdom of the Wicked!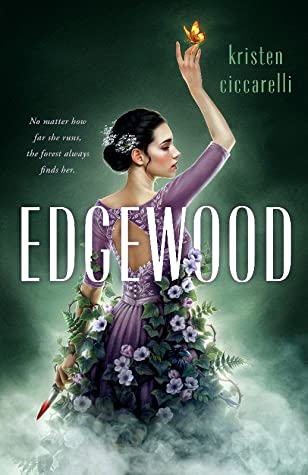 Edgewood by Kristen Ciccarelli
Internationally bestselling author Kristen Ciccarelli weaves an epic love story of a girl forced to return to the home she's left behind in order to break a terrible curse
No matter how far she runs, the forest of Edgewood always comes for Emeline Lark. The scent of damp earth curls into her nose when she sings and moss creeps across the stage. It's as if the woods of her childhood, shrouded in folklore and tall tales, are trying to reclaim her. But Emeline has no patience for silly superstitions.
When she learns her grandfather disappeared from his nursing home, leaving only a milky orb in his wake, the stories Emeline has always scoffed at suddenly seem less foolish. After searching for him almost everywhere, Emeline finally succumbs to the call of Edgewood, entering the forest she has spent years trying to escape.
Emeline finds herself in the court of the fabled Wood King himself. She makes a deal—her voice for her grandfather's freedom. Little does she know, she's stumbled into the middle of a curse much bigger than herself, one that threatens the existence of a life she has worked so hard to forget.
With the help of a handsome and brooding tithe collector, a surly blacksmith, and a lost childhood friend, Emeline sets out to not only save her grandfather's life, but to right past wrongs, and in the process, discover her true voice.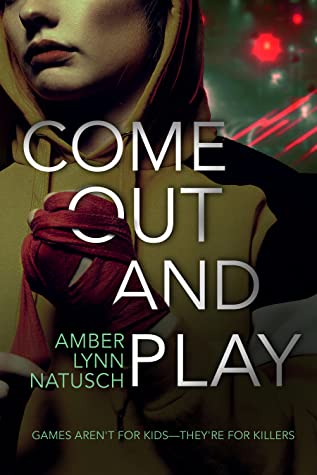 Come Out and Play by Amber Lynn Natusch
GAMES AREN'T FOR KIDS—THEY'RE FOR KILLERS.
For Kylene Danners, there's only one fate worse than death: entering a beauty pageant. So when her friends (and a shot at a twenty-thousand dollar college scholarship) push her into one, she assumes she's found hell on earth—until girls start dropping out under suspicious circumstances, and Ky finds herself smack dab in the middle of another dangerous mystery—a twisted web of duplicity and deceit far more deadly than she expected.
COME OUT AND PLAY, the third young adult mystery novel in the Hometown Antihero series by Amber Lynn Natusch.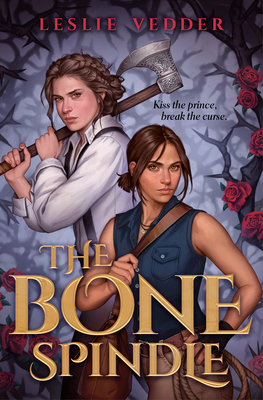 The Bone Spindle by Leslie Vedder
Sleeping Beauty meets Indiana Jones in this thrilling fairytale retelling for fans of Sorcery of Thorns and All the Stars and Teeth.
Fi is a bookish treasure hunter with a knack for ruins and riddles, who definitely doesn't believe in true love.
Shane is a tough-as-dirt girl warrior from the north who likes cracking skulls, pretty girls, and doing things her own way.
Briar Rose is a prince under a sleeping curse, who's been waiting a hundred years for the kiss that will wake him.
Cursed princes are nothing but ancient history to Fi–until she pricks her finger on a bone spindle while exploring a long-lost ruin. Now she's stuck with the spirit of Briar Rose until she and Shane can break the century-old curse on his kingdom.
Dark magic, Witch Hunters, and bad exes all stand in her way–not to mention a mysterious witch who might wind up stealing Shane's heart, along with whatever else she's after. But nothing scares Fi more than the possibility of falling in love with Briar Rose.
Set in a lush world inspired by beloved fairytales, The Bone Spindle is a fast-paced young adult fantasy full of adventure, romance, found family, and snark.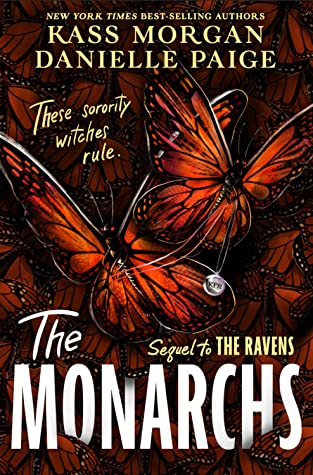 The Monarchs by Kass Morgan and Danielle Paige
In this thrilling conclusion to New York Times best-selling authors Kass Morgan and Danielle Paige's The Ravens, the sorority witches are tested when a rival threatens to usurp their place on campus and the forces of hell come knocking on their door.
The sorority girls at Kappa Rho Nu—the Ravens—are determined to restore balance to the world. After destroying an ancient talisman and barely saving their sorority in the process, they'll go to any lengths to keep their secret as Westerly's most powerful coven of witches.
Scarlett Winter, a legacy Raven, has finally gotten what she's always wanted: the Kappa Rho Nu presidency. After the disaster that killed the sorority's last president, Scarlett is determined that no sister will fall under the sway of wicked magic ever again. But the powers of the presidency have their own pitfalls—and Scarlett has big shoes to fill.
Vivi Devereaux, a freshman, finally knows what it feels like to belong. For the first time ever, she's got it all: her Kappa Rho Nu sisters and a sweet (and hot) boyfriend. When Scarlett assigns Vivi the coveted role of social chair, Vivi is determined to live up to her Big's expectations—even if that means dabbling in a new form of magic.
Unbeknownst to the Ravens, new rivals and ancient evils lurk on Westerly's campus. With Kappa Rho Nu's future on their shoulders and their pasts still haunting them, will Scarlett and Vivi be able to save their sisterhood once again?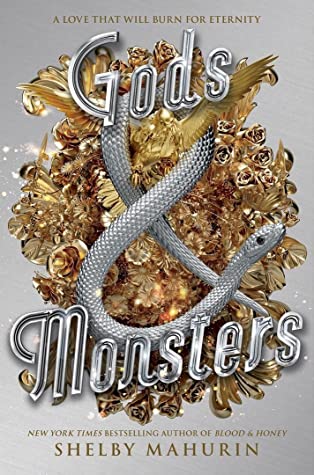 Gods & Monsters by Shelby Mahurin
The spellbinding conclusion to the New York Times and IndieBound bestselling trilogy Serpent & Dove. This stunning fantasy take on French witches and forbidden love is perfect for fans of Sarah J. Maas.
Evil always seeks a foothold. We must not give it one.
After a heartbreaking loss, Lou, Reid, Beau, and Coco are bent on vengeance more than ever before—and none more so than Lou.
But this is no longer the Lou they thought they knew. No longer the Lou that captured a chasseur's heart. A darkness has settled over her, and this time it will take more than love to drive it out.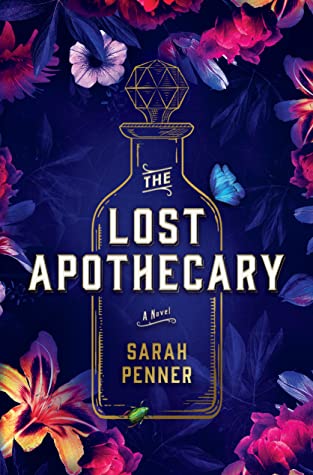 The Lost Apothecary by Sarah Penner
A female apothecary secretly dispenses poisons to liberate women from the men who have wronged them—setting three lives across centuries on a dangerous collision course.Rule #1: The poison must never be used to harm another woman.
Rule #2: The names of the murderer and her victim must be recorded in the apothecary's register.
One cold February evening in 1791, at the back of a dark London alley in a hidden apothecary shop, Nella awaits her newest customer. Once a respected healer, Nella now uses her knowledge for a darker purpose—selling well-disguised poisons to desperate women who would kill to be free of the men in their lives. But when her new patron turns out to be a precocious twelve-year-old named Eliza Fanning, an unexpected friendship sets in motion a string of events that jeopardizes Nella's world and threatens to expose the many women whose names are written in her register.
In present-day London, aspiring historian Caroline Parcewell spends her tenth wedding anniversary alone, reeling from the discovery of her husband's infidelity. When she finds an old apothecary vial near the river Thames, she can't resist investigating, only to realize she's found a link to the unsolved "apothecary murders" that haunted London over two centuries ago. As she deepens her search, Caroline's life collides with Nella's and Eliza's in a stunning twist of fate—and not everyone will survive.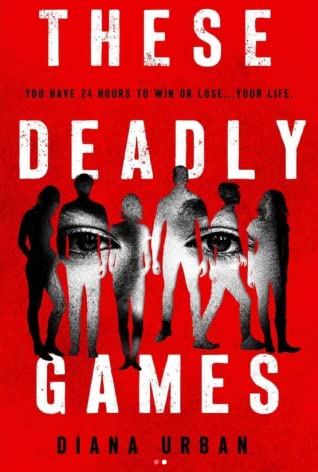 These Deadly Games by Diana Urban
Let's play a game.
You have 24 hours to win. If you break my rules, she dies. If you call the police, she dies. If you tell your parents or anyone else, she dies.
Are you ready?
When Crystal Donavan gets a message on a mysterious app with a video of her little sister gagged and bound, she agrees to play the kidnapper's game. At first, they make her complete bizarre tasks: steal a test and stuff it in a locker, bake brownies, make a prank call.
But then Crystal realizes each task is meant to hurt—and kill—her friends, one by one. But if she refuses to play, the kidnapper will kill her sister. Is someone trying to take her team out of the running for a gaming tournament? Or have they uncovered a secret from their past, and wants them to pay for what they did…
As Crystal makes the impossible choices between her friends and her sister, she must uncover the truth and find a way to outplay the kidnapper… before it's too late.
Author of All Your Twisted Secrets, Diana Urban's explosive sophomore novel, These Deadly Games, will keep you riveted until the final twist is revealed.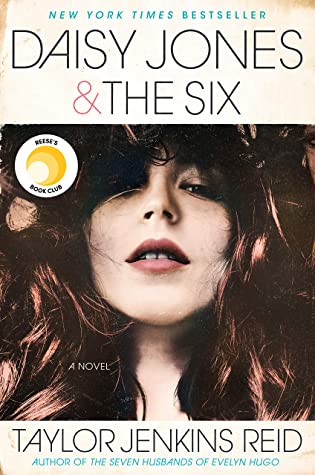 Daisy Jones & The Six by Taylor Jenkins Reid
A gripping novel about the whirlwind rise of an iconic 1970s rock group and their beautiful lead singer, revealing the mystery behind their infamous break up.
Everyone knows Daisy Jones & The Six, but nobody knows the real reason why they split at the absolute height of their popularity…until now.
Daisy is a girl coming of age in L.A. in the late sixties, sneaking into clubs on the Sunset Strip, sleeping with rock stars, and dreaming of singing at the Whisky a Go-Go. The sex and drugs are thrilling, but it's the rock and roll she loves most. By the time she's twenty, her voice is getting noticed, and she has the kind of heedless beauty that makes people do crazy things.
Another band getting noticed is The Six, led by the brooding Billy Dunne. On the eve of their first tour, his girlfriend Camila finds out she's pregnant, and with the pressure of impending fatherhood and fame, Billy goes a little wild on the road.
Daisy and Billy cross paths when a producer realizes the key to supercharged success is to put the two together. What happens next will become the stuff of legend.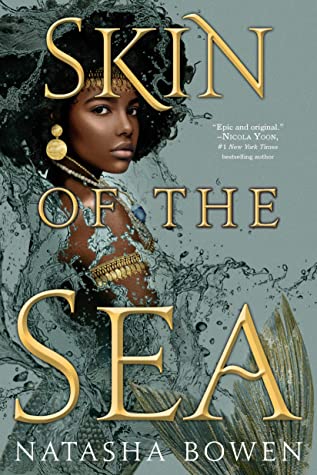 Skin of the Sea by Natasha Bowen
An unforgettable fantasy debut inspired by West African mythology, this is Children of Blood and Bone meets The Little Mermaid, in which a mermaid takes on the gods themselves.
A way to survive.
A way to serve.
A way to save.
Simi prayed to the gods, once. Now she serves them as Mami Wata–a mermaid–collecting the souls of those who die at sea and blessing their journeys back home.
But when a living boy is thrown overboard, Simi does the unthinkable–she saves his life, going against an ancient decree. And punishment awaits those who dare to defy it.
To protect the other Mami Wata, Simi must journey to the Supreme Creator to make amends. But something is amiss. There's the boy she rescued, who knows more than he should. And something is shadowing Simi, something that would rather see her fail. . . .
Danger lurks at every turn, and as Simi draws closer, she must brave vengeful gods, treacherous lands, and legendary creatures. Because if she doesn't, then she risks not only the fate of all Mami Wata, but also the world as she knows it.
Have you read any of these?