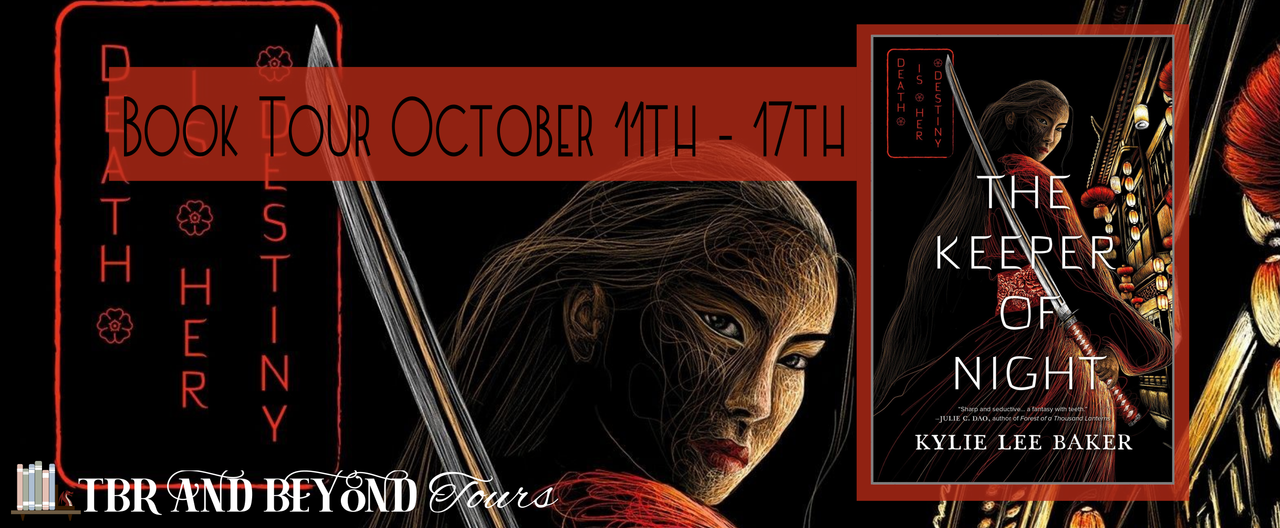 Welcome to my stop on the blog tour for The Keeper of Night by Kylie Lee Baker.  This tour is being hosted by TBR and Beyond Tours.
The Keeper of the Night by Kylie Lee Baker
Genre: Young Adult Fantasy
Publishing Date: October 12, 2021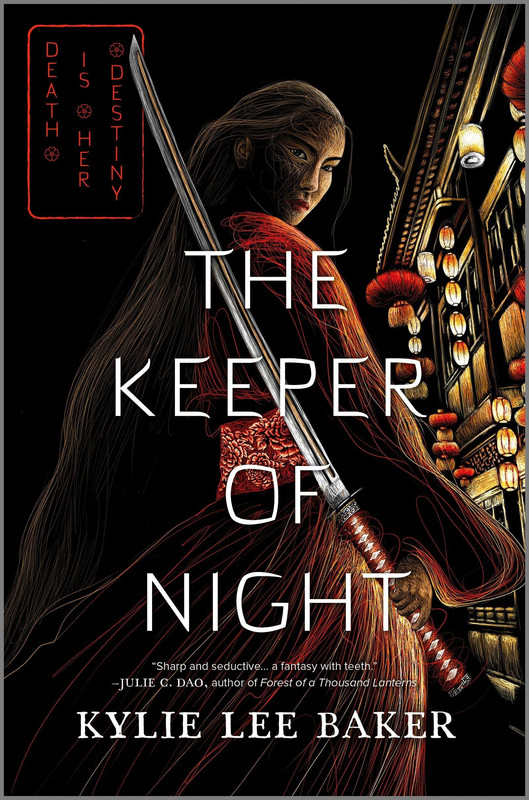 Death is her destiny.
Half British Reaper, half Japanese Shinigami, Ren Scarborough has been collecting souls in the London streets for centuries. Expected to obey the harsh hierarchy of the Reapers who despise her, Ren conceals her emotions and avoids her tormentors as best she can.
When her failure to control her Shinigami abilities drives Ren out of London, she flees to Japan to seek the acceptance she's never gotten from her fellow Reapers. Accompanied by her younger brother, the only being on earth to care for her, Ren enters the Japanese underworld to serve the Goddess of Death… only to learn that here, too, she must prove herself worthy. Determined to earn respect, Ren accepts an impossible task—find and eliminate three dangerous Yokai demons—and learns how far she'll go to claim her place at Death's side.
Book Links:
Goodreads: https://www.goodreads.com/book/show/56030267-the-keeper-of-night 
Amazon: https://www.amazon.com/Keeper-Night-duology/dp/1335405666 
Barnes and Noble: https://www.barnesandnoble.com/w/the-keeper-of-night-kylie-lee-baker/1138317760?ean=9781335405661 
Book Depository: https://www.bookdepository.com/The-Keeper-of-Night-Kylie-Lee-Baker/9781335405661 
Indigo: https://www.chapters.indigo.ca/en-ca/books/the-keeper-of-night/9781335405661-item.html 
IndieBound: https://www.indiebound.org/book/9781335405661 
This was darker than I expected!
Ren is a Reaper in London, but she's also half Shinigami, a Japanese Reaper. She never knew her mother and lived with a father that didn't want her. The only good thing was her half brother, Neven. Ren was bullied by other Reapers because she was different. When a power she had got out of control, Ren knew she would be punished. She decided to run away to Japan and find her mother. Neven left with her even knowing that he would never fit in. They traveled and got away. But things did not go as planned in Japan. Ren basically has to audition to be made a Shinigami. Izanami, the Goddess of Death, gives Ren the names of three Yokoi to kill. If she does this, Ren can serve the goddess. Their guide, Hiro, helps, but he doesn't tell Ren about the last Yokoi until they get to her. Ren has to make a lot of (poor) decisions to decide what she wants in life. And that usually ends up being something that could hurt Neven, the only person who has ever loved her. They face the Yokoi, but things still don't happen the way that they should. There's a bit of a twist and then a second twist.
I enjoyed how dark and creepy this book was. I can't wait to see what happens in the second book after that ending.
I gave this book 4 stars.
Thank you to the publisher and Netgalley for my earc.
Warnings for blood, death, bullying, parental abuse (mental), and a lot of creepy demon/ghost moments.
Quotes:
Death brought humans fear, and fear made humans interesting.  Without Death, humans would grow complacent and stale.
I had lived there all my life, but it had never been my home.
They can smell fear and love the sound of screams.
I took one stop into the void, and the darkness breathed me in.
Without my anger, I was weak and sentimental like a human, and for that I would live and die alone.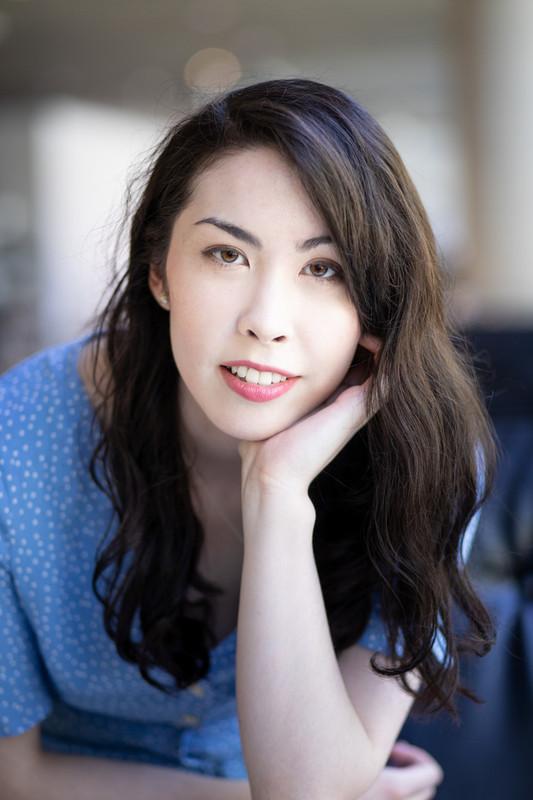 Kylie Lee Baker grew up in Boston and has since lived in Atlanta, Salamanca, and Seoul. Her work is informed by her heritage (Japanese, Chinese, & Irish) as well as her experiences living abroad as both a student and teacher. She has a BA in creative writing and Spanish from Emory University and is pursuing a master of library and information science degree at Simmons University. In her free time, she plays the cello, watches horror movies, and bakes too many cookies. The Keeper of Night is her debut novel.
Author Links:
Website: https://www.kylieleebaker.com/ 
Twitter: https://twitter.com/KylieYamashiro 
Instagram: https://www.instagram.com/kylieleebaker/ 
Goodreads: https://www.goodreads.com/author/show/20095503.Kylie_Lee_Baker 
Follow The Tour:
October 11th
A Court of Coffee and Books – Interview & Top 5 Reasons to Read The Keeper of Night
Books Over Everything – Review
paperbacktomes – Review & Mood Board
Clouded Galaxy Reads – Review
October 12th
Stuck in Fiction – Promo Post
thisbellereadstoo – Review, Favorite Quotes & Mood Board
Books With Michelle – Review & Journal Spread
October 13th
An Ode to Fiction – Review, Playlist & Favorite Quotes
Books Forever – Review
The Bookwyrm's Den – Review & Favorite Quotes
October 14th
Nine Bookish Lives – Promo Post
The Fictional Journal – Review
October 15th
AndOnSheReads – Interview & Top 5 Reasons to Read The Keeper of Night
Discover Elysian – Review & Favorite Quotes
Book Lover's Book Reviews – Review
Binded By Letters – Review & Favorite Quotes
October 16th
The Book Dutchesses – Promo Post
dinipandareads – Review, Journal spread
Confessions of a YA Reader – Review & Favorite Quotes
October 17th
Earthly Abode – Interview & 15 Reactions While Reading The Keeper of Night
Justice For Readers – Review
Books and Bookish – Review & Favorite Quotes
Quill Tree Fox – Review
Instagram:
October 11th
tbrandbeyond – Promo Post
acourtofcoffeeandbooks – Blogger's Choice
books_over_everything – Blogger's Choice
svnshine.reads – Blogger's Choice
October 12th
simplebeccamee – Review
feliciareads11 – Blogger's Choice
bookswithmichellee – Blogger's Choice
October 13th
whisperingprose – Review
bookz.forever – Blogger's Choice
srbetler – Blogger's Choice
October 14th
chaibooksandthemoon – Book Look & Top 5 Reasons to Read The Keeper of Night
hoardingbooks.herdingcats – Review & Favorite Quotes
tinybooknest – Review & Favorite Quotes
ninebookishlives – Blogger's Choice
October 15th
wild.legends – Review, Favorite Quotes
bookloversbookreviews – Blogger's Choice
thegalaxydreamer – Blogger's Choice
October 16th
dhirviepages – Review & Favorite Quotes
thebookdutchesses – Blogger's Choice
confessionsofayareader – Blogger's Choice
October 17th
fangirlpixiebooks – Promo Post
justiceforreaders – Blogger's Choice
bookishandbooks – Blogger's Choice
quilltreefox – Blogger's Choice