Can't Wait Wednesday/Waiting on Wednesday is hosted by Wishful Endings and was previously hosted by Breaking the Spine.   It was created to show off a future release that you are excited for.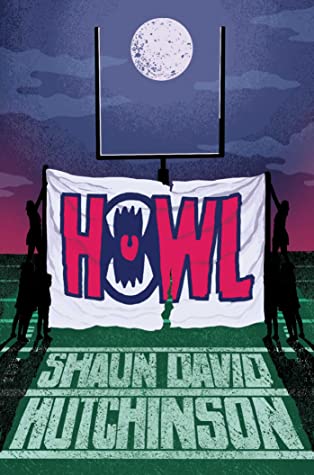 Howl by Shaun David Hutchinson
From critically acclaimed Shaun David Hutchinson comes a gritty and raw portrayal of the oftentimes traumatic experience of growing up.
Virgil Knox was attacked by a monster.
Of course, no one in Merritt believes him. Not even after he stumbled into the busy town center, bleeding, battered, and bruised, for everyone to see. He'd been drinking, they said. He was hanging out where he wasn't supposed to, they said. It must've been a bear, or a badger, or a gator—definitely no monster.
Virgil doesn't think it was any of those things. He's positive it was a monster. But being the new kid in a town where everybody knows everybody is hard enough as it is without being the kid who's afraid of monsters, so he tries to keep a low profile.
Except he knows the monster is still out there. And if he isn't careful, Virgil's afraid it'll come back to finish him off, or worse—that he'll become one himself.
Expected publication: February 15th 2022 by Simon & Schuster
Is this one on your TBR?