Top Ten Tuesday is hosted by That Artsy Reader Girl.   You can find each week's topic on her site.
This week's topic is books on my fall TBR.
I have so many books on my fall TBR, but these are some I need to read for tours and others I'm just hoping to get to.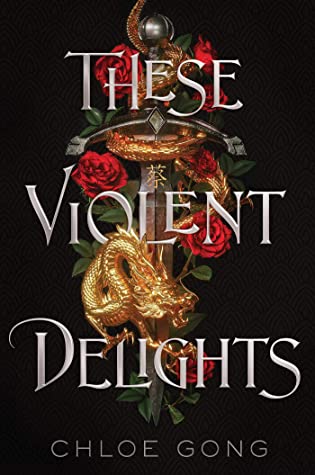 Perfect for fans of The Last Magician and Descendant of the Crane, this heart-stopping debut is an imaginative Romeo and Juliet retelling set in 1920s Shanghai, with rival gangs and a monster in the depths of the Huangpu River.
The year is 1926, and Shanghai hums to the tune of debauchery.
A blood feud between two gangs runs the streets red, leaving the city helpless in the grip of chaos. At the heart of it all is eighteen-year-old Juliette Cai, a former flapper who has returned to assume her role as the proud heir of the Scarlet Gang—a network of criminals far above the law. Their only rivals in power are the White Flowers, who have fought the Scarlets for generations. And behind every move is their heir, Roma Montagov, Juliette's first love…and first betrayal.
But when gangsters on both sides show signs of instability culminating in clawing their own throats out, the people start to whisper. Of a contagion, a madness. Of a monster in the shadows. As the deaths stack up, Juliette and Roma must set their guns—and grudges—aside and work together, for if they can't stop this mayhem, then there will be no city left for either to rule.
(I will also be reading the second book.)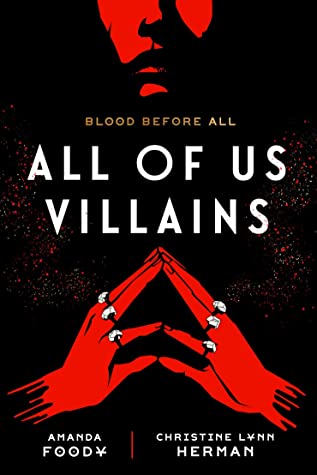 The blockbuster co-writing debut of Amanda Foody and Christine Lynn Herman, All of Us Villains begins a dark tale of ambition and magick…
You Fell In Love With The Victors of The Hunger Games.
Now Prepare To Meet The Villains of The Blood Veil.
After the publication of a salacious tell-all book, the remote city of Ilvernath is thrust into worldwide spotlight. Tourists, protesters, and reporters flock to its spellshops and ruins to witness an ancient curse unfold: every generation, seven families name a champion among them to compete in a tournament to the death. The winner awards their family exclusive control over the city's high magick supply, the most powerful resource in the world.
In the past, the villainous Lowes have won nearly every tournament, and their champion is prepared to continue his family's reign. But this year, thanks to the influence of their newfound notoriety, each of the champions has a means to win. Or better yet–a chance to rewrite their story.
But this is a story that must be penned in blood.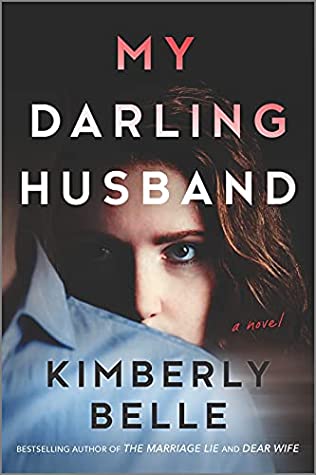 "Riveting suspense, truly surprising revelations, and silky smooth writing make this one unmissable!"  – Joshilyn Jackson, New York Times bestselling author of Mother May I
Bestselling author of DEAR WIFE and THE MARRIAGE LIE, Kimberly Belle returns with her most heart-pounding thriler to date, as a masked home invader reveals the cracks in a marriage.
Everyone is about to know what her husband isn't telling her…
Jade and Cam Lasky are by all accounts a happily married couple with two adorable kids, a spacious home and a rapidly growing restaurant business. But their world is tipped upside down when Jade is confronted by a masked home invader. As Cam scrambles to gather the ransom money, Jade starts to wonder if they're as financially secure as their lifestyle suggests, and what other secrets her husband is keeping from her.
Cam may be a good father, a celebrity chef and a darling husband, but there's another side he's kept hidden from Jade that has put their family in danger. Unbeknownst to Cam and Jade, the home invader has been watching them and is about to turn their family secrets into a public scandal.
With riveting twists and a breakneck pace, My Darling Husband is an utterly compelling thriller that once again showcases Kimberly Belle's exceptional talent for domestic suspense.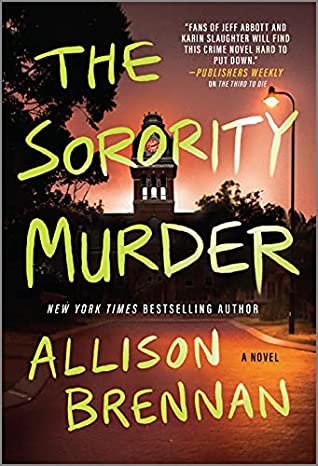 New York Times bestselling author Allison Brennan's latest riveting suspense involves a podcast that revisits the murder of a popular sorority girl as listeners call in clues to help solve the campus cold case.
Senior Lucas Vega is obsessed with the death of Candace Swain, who left a sorority party three years ago and never came back. Her body was later found, but the culprit never was. Lucas thinks he has uncovered new evidence, but to prove it he creates a podcast that traces Candace's last hours. Listeners crowdsource what they remember as college lecturer and former US marshal Regan Merritt adds her expertise.
Then one caller turns up dead. Another hints at Candace's hidden life that may implicate other sorority sisters. Regan uses her sources to bolster their theory but discovers that Lucas is hiding his own dark secret. The pressure is on to solve the murder, but first Lucas must come clean about his own motives, before the killer strikes again.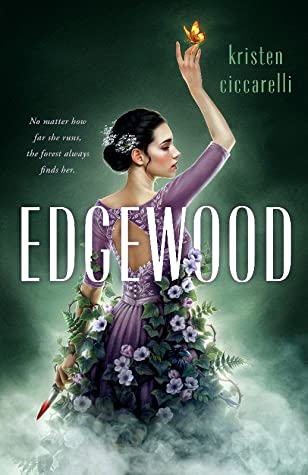 Internationally bestselling author Kristen Ciccarelli weaves an epic love story of a girl forced to return to the home she's left behind in order to break a terrible curse
No matter how far she runs, the forest of Edgewood always comes for Emeline Lark. The scent of damp earth curls into her nose when she sings and moss creeps across the stage. It's as if the woods of her childhood, shrouded in folklore and tall tales, are trying to reclaim her. But Emeline has no patience for silly superstitions.
When she learns her grandfather disappeared from his nursing home, leaving only a milky orb in his wake, the stories Emeline has always scoffed at suddenly seem less foolish. After searching for him almost everywhere, Emeline finally succumbs to the call of Edgewood, entering the forest she has spent years trying to escape.
Emeline finds herself in the court of the fabled Wood King himself. She makes a deal—her voice for her grandfather's freedom. Little does she know, she's stumbled into the middle of a curse much bigger than herself, one that threatens the existence of a life she has worked so hard to forget.
With the help of a handsome and brooding tithe collector, a surly blacksmith, and a lost childhood friend, Emeline sets out to not only save her grandfather's life, but to right past wrongs, and in the process, discover her true voice.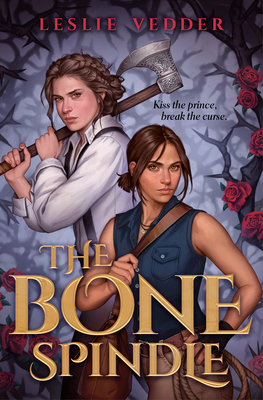 Sleeping Beauty meets Indiana Jones in this thrilling fairytale retelling for fans of Sorcery of Thorns and All the Stars and Teeth.
Fi is a bookish treasure hunter with a knack for ruins and riddles, who definitely doesn't believe in true love.
Shane is a tough-as-dirt girl warrior from the north who likes cracking skulls, pretty girls, and doing things her own way.
Briar Rose is a prince under a sleeping curse, who's been waiting a hundred years for the kiss that will wake him.
Cursed princes are nothing but ancient history to Fi–until she pricks her finger on a bone spindle while exploring a long-lost ruin. Now she's stuck with the spirit of Briar Rose until she and Shane can break the century-old curse on his kingdom.
Dark magic, Witch Hunters, and bad exes all stand in her way–not to mention a mysterious witch who might wind up stealing Shane's heart, along with whatever else she's after. But nothing scares Fi more than the possibility of falling in love with Briar Rose.
Set in a lush world inspired by beloved fairytales, The Bone Spindle is a fast-paced young adult fantasy full of adventure, romance, found family, and snark.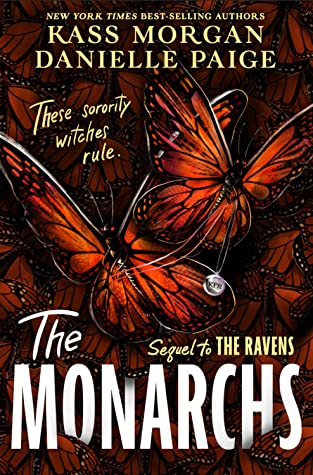 In this thrilling conclusion to New York Times best-selling authors Kass Morgan and Danielle Paige's The Ravens, the sorority witches are tested when a rival threatens to usurp their place on campus and the forces of hell come knocking on their door.
The sorority girls at Kappa Rho Nu—the Ravens—are determined to restore balance to the world. After destroying an ancient talisman and barely saving their sorority in the process, they'll go to any lengths to keep their secret as Westerly's most powerful coven of witches.
Scarlett Winter, a legacy Raven, has finally gotten what she's always wanted: the Kappa Rho Nu presidency. After the disaster that killed the sorority's last president, Scarlett is determined that no sister will fall under the sway of wicked magic ever again. But the powers of the presidency have their own pitfalls—and Scarlett has big shoes to fill.
Vivi Devereaux, a freshman, finally knows what it feels like to belong. For the first time ever, she's got it all: her Kappa Rho Nu sisters and a sweet (and hot) boyfriend. When Scarlett assigns Vivi the coveted role of social chair, Vivi is determined to live up to her Big's expectations—even if that means dabbling in a new form of magic.
Unbeknownst to the Ravens, new rivals and ancient evils lurk on Westerly's campus. With Kappa Rho Nu's future on their shoulders and their pasts still haunting them, will Scarlett and Vivi be able to save their sisterhood once again?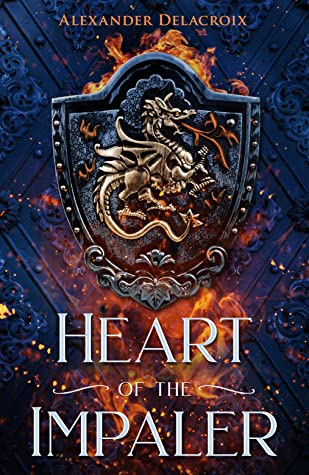 In this dark, historical YA debut, two young men—one scarred and dutiful, the other wickedly magnetic—fall for the same young woman. But is it safe for her to love either of them back?
Ilona Csáki has no desire to marry the voivode's eldest son, but love and marriage are the least of her worries.
The royal family's enemies have already tried to put an arrow through her back—and if anyone discovers her blossoming feelings for her betrothed's cousin Andrei, and younger brother, Vlad, she may just wish they'd succeeded.
Beneath the shadow of impending war, the only battle that will be deadlier than the one for Ilona's life will be the one for her heart.
Alexander Delacroix's darkly romantic debut is perfect for fans of Kiersten White's And I Darken and Emily A. Duncan's Wicked Saints.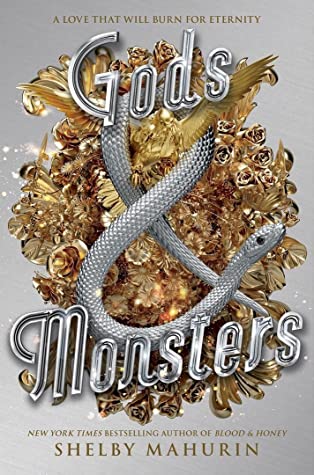 The spellbinding conclusion to the New York Times and IndieBound bestselling trilogy Serpent & Dove. This stunning fantasy take on French witches and forbidden love is perfect for fans of Sarah J. Maas.
Evil always seeks a foothold. We must not give it one.
After a heartbreaking loss, Lou, Reid, Beau, and Coco are bent on vengeance more than ever before—and none more so than Lou.
But this is no longer the Lou they thought they knew. No longer the Lou that captured a chasseur's heart. A darkness has settled over her, and this time it will take more than love to drive it out.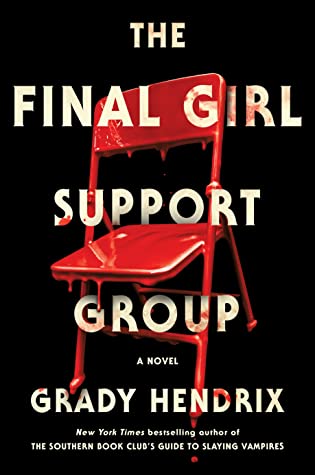 A fast-paced, thrilling horror novel that follows a group of heroines to die for, from the brilliant New York Times bestselling author of The Southern Book Club's Guide to Slaying Vampires.
In horror movies, the final girl is the one who's left standing when the credits roll. The one who fought back, defeated the killer, and avenged her friends. The one who emerges bloodied but victorious. But after the sirens fade and the audience moves on, what happens to her?
Lynnette Tarkington is a real-life final girl who survived a massacre twenty-two years ago, and it has defined every day of her life since. And she's not alone. For more than a decade she's been meeting with five other actual final girls and their therapist in a support group for those who survived the unthinkable, putting their lives back together, piece by piece. That is until one of the women misses a meeting and Lynnette's worst fears are realized—someone knows about the group and is determined to take their lives apart again, piece by piece.
But the thing about these final girls is that they have each other now, and no matter how bad the odds, how dark the night, how sharp the knife, they will never, ever give up.
Have you read any of these?  Are any on your TBR?  What are you planning on reading this fall?