Can't Wait Wednesday/Waiting on Wednesday is hosted by Wishful Endings and was previously hosted by Breaking the Spine.   It was created to show off a future release that you are excited for.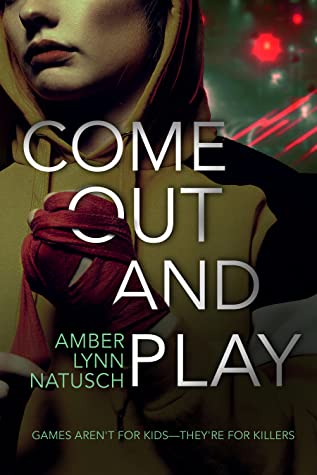 Come Out and Play by Amber Lynn Natusch
GAMES AREN'T FOR KIDS—THEY'RE FOR KILLERS.
For Kylene Danners, there's only one fate worse than death: entering a beauty pageant. So when her friends (and a shot at a twenty-thousand dollar college scholarship) push her into one, she assumes she's found hell on earth—until girls start dropping out under suspicious circumstances, and Ky finds herself smack dab in the middle of another dangerous mystery—a twisted web of duplicity and deceit far more deadly than she expected.
COME OUT AND PLAY, the third young adult mystery novel in the Hometown Antihero series by Amber Lynn Natusch.
I don't know the release date yet, but I'm so ready for this book.  Have you read the first two books yet?