I'm honestly a bit embarrassed to share August's stats.  It was my worst month in years.  But I try to be very open and I'm adding them below.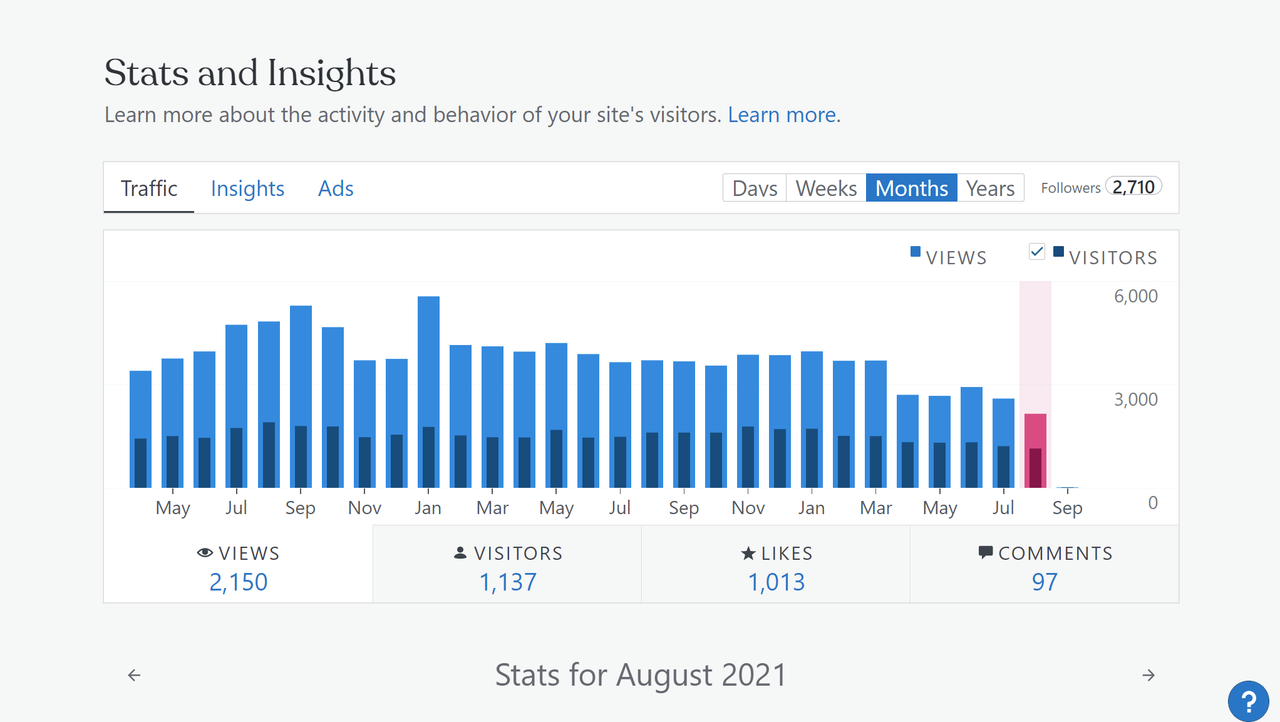 As you can see, all of my numbers were down a lot.  I did get a few new followers though.
Thank you to everyone who takes the time to visit my blog.  I really do appreciate it.