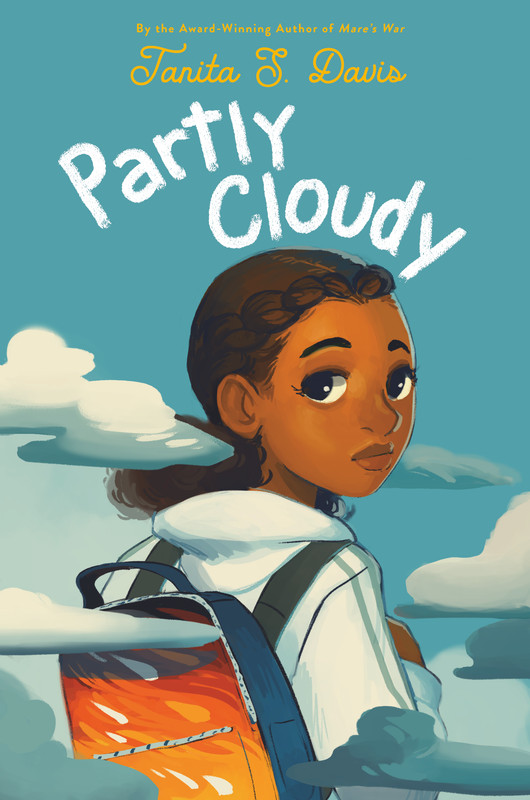 Partly Cloudy by Tanita S. Davis
From award-winning author Tanita S. Davis comes a nuanced exploration of the microaggressions of middle school and a young Black girl named Madalyn who learns that being a good friend means dealing with the blue skies and the rain—and having the tough conversations on days that are partly cloudy. Perfect for fans of A Good Kind of Trouble and From the Desk of Zoe Washington.
Lightning couldn't strike twice, could it? After a terrible year, Madalyn needs clear skies desperately. Moving in with her great-uncle, Papa Lobo, and switching to a new school is just the first step.
It's not all rainbows and sunshine, though. Madalyn discovers she's the only Black girl in her class, and while most of her classmates are friendly, assumptions lead to some serious storms.
Papa Lobo's long-running feud with neighbor Mrs. Baylor brings wild weather of its own, and Madalyn wonders just how far things will go. But when fire threatens the community, Madalyn discovers that truly being neighborly means more than just staying on your side of the street— it means weathering tough conversations—and finding that together a family can pull through anything.
Award-winning author Tanita S. Davis shows us that life isn't always clear, and that partly cloudy days still contain a bit of blue worth celebrating.
Q&A:
What are three words that describe this book?
Heartfelt. Thoughtful. Inviting.
What was your inspiration for writing Partly Cloudy?
I got the title for Partly Cloudy when I heard someone misunderstand what the phrase "fair weather friends" meant. It made me smile a little – and think about how many weather metaphors we have in English which are useful but could be confusing – kind of like friendship is sometimes. Entering junior high, friendship gets complicated. Partly Cloudy was inspired by the sometimes sunny, sometimes cloudy, sometimes in-between nature of the friendships I had in the seventh grade.
What are your favorite books or books you would recommend about friendship?
 I will always love Anne of Green Gables as the best friendship book EVER, but more recently published friendship stories I love include Vera Brosgol's Be Prepared, Hello, Universe, by Erin Entrada Kelly, Harbor Me by Jacqueline Woodson, and Real Friends by Shannon Hale.
What do you want future readers to know about your book?
I'd like future readers to know that even though Partly Cloudy isn't on an easy topic, it has funny moments. It's full of heart and thoughtful questions between the main character and the people she loves, as she navigates a new situation. I hope readers feel invited into the story and invited into looking forward to the new friendships they might make in junior high.
What are you working on now?
 I am working on a novel about a girl who has a math learning disability who is going to regular public school for the first time. So, another new school story, with new friends, but the newest things the character learns are about herself. It's called Go Figure, Henri Weldon.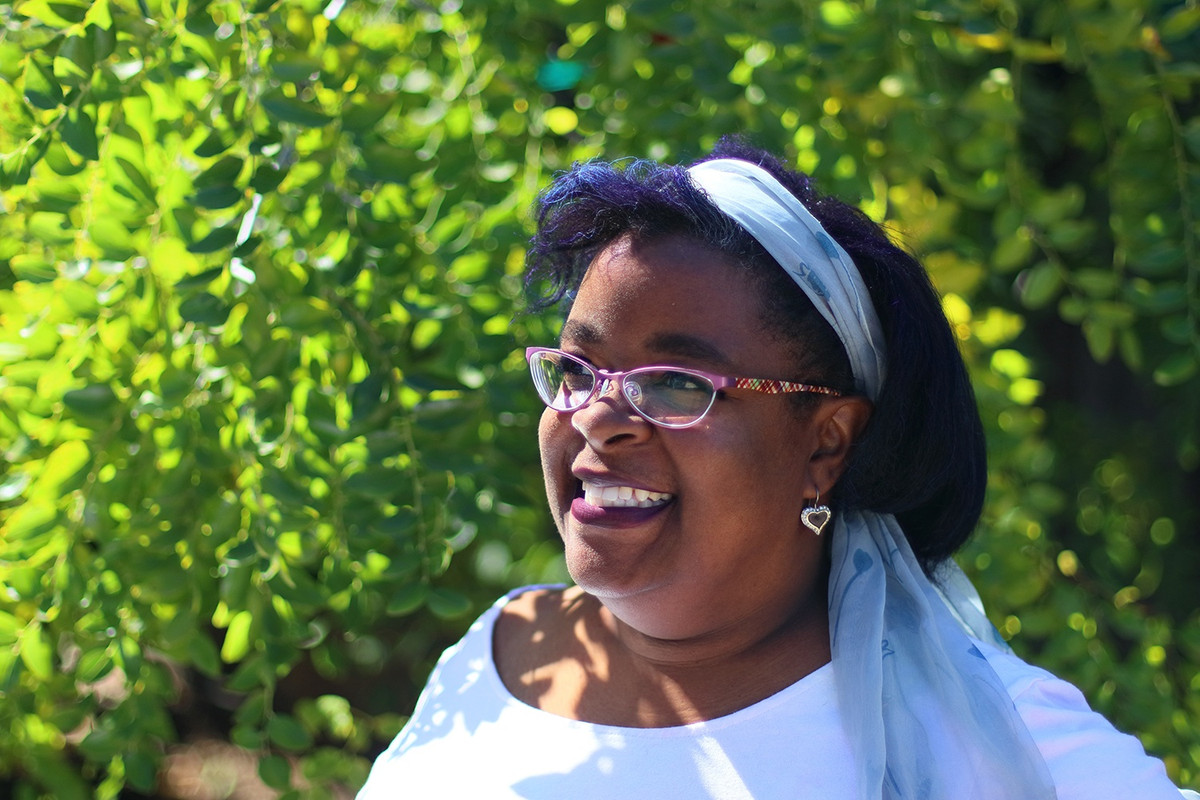 Tanita S. Davis is an asocial hermit who feels really weird talking about herself in the third person, and honestly would rather be somewhere reading a book, but oh, well.
Most bios are like a really intense game of two truths and a lie, so Tanita invites you to consider which is which: Tanita holds a Master of Fine Arts from Mills College. She fed her love for traveling when she moved to Glasgow, Scotland, in 2007. She now lives in Northern Arizona in a yurt, and makes cheese.
Tanita serves on the board of The Children's and Young Adult Bloggers' Literary Awards, better known as The Cybils. Her short fiction can be found in Hunger Mountain and Cicada magazines.
Her occasional truths, frequent lies, and very random observations can be found on twitter @tanita_s_davis
*This bio is perpetually under construction.*