Can't Wait Wednesday/Waiting on Wednesday is hosted by Wishful Endings and was previously hosted by Breaking the Spine.   It was created to show off a future release that you are excited for.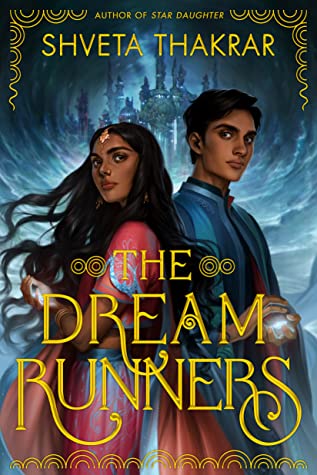 The Dream Runners by Shveta Thakrar
Seven years ago, Tanvi was spirited away to the subterranean realm of Nagalok, where she joined the ranks of the dream runners: human children freed of all memory and emotion, charged with harvesting mortal dreams for the consumption of the naga court.
Venkat knows a different side of Nagalok. As apprentice to the influential Lord Nayan, he shapes the dream runners' wares into the kingdom's most tantalizing commodity. And Nayan has larger plans for these mortal dreams: with a dreamsmith of Venkat's talent, he believes he can use them to end a war between nagas and their ancient foe, the garudas.
But when one of Tanvi's dream harvests goes awry, she begins to remember her life on Earth. Panicked and confused, she turns to the one mortal in Nagalok who can help: Venkat. And as they search for answers, a terrifying truth begins to take shape—one that could turn the nagas' realm of dreams into a land of waking nightmare.
Expected publication: June 28th 2022 by HarperCollins Publishers
Is this on your TBR yet?  Did you read Star Daughter?